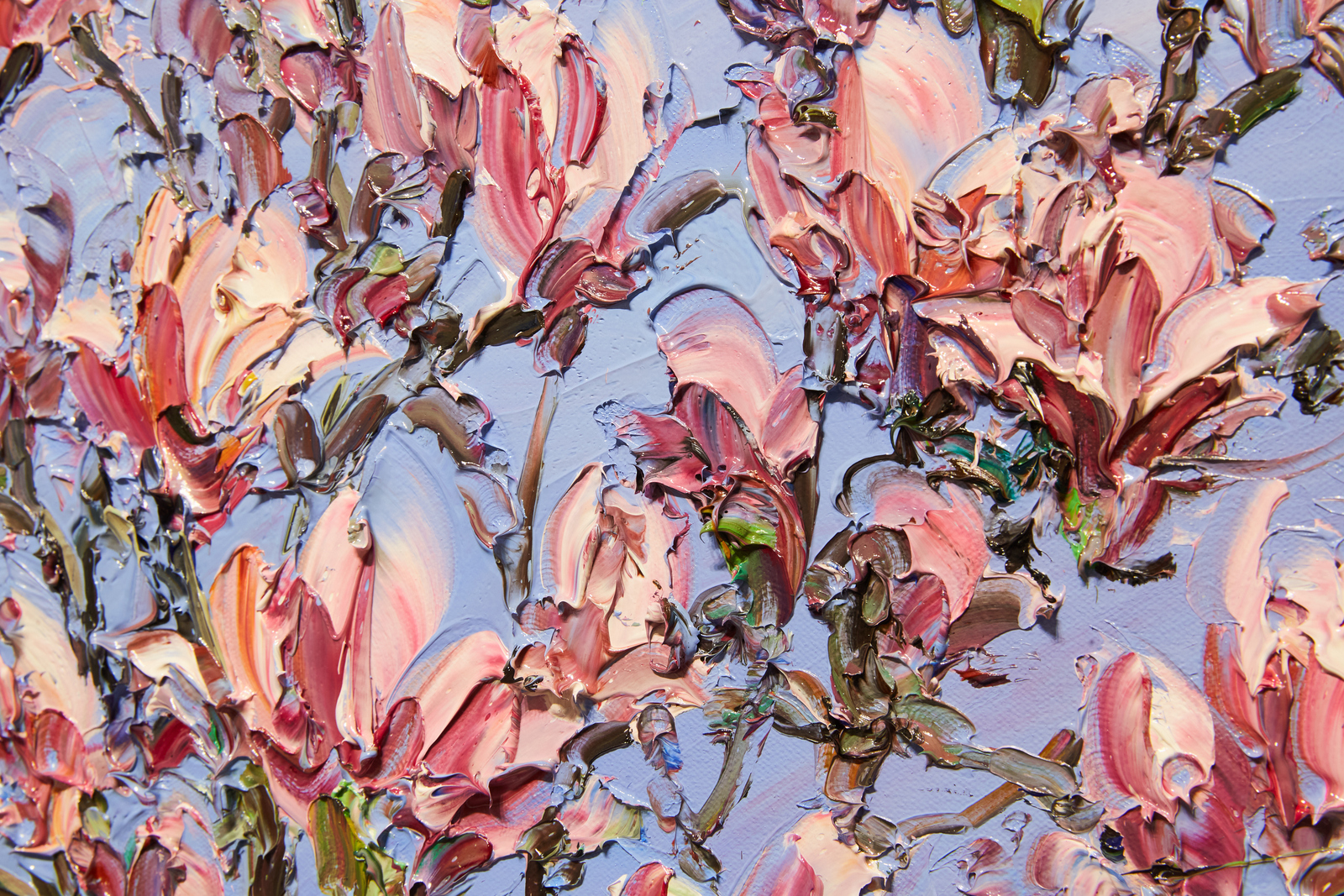 Jun Chen
The richly textured landscapes and portraits of Jun Chen reveal an artist who combines a superior understanding of expressive colour with a lively yet controlled impasto technique to consummate effect.

Forgoing brushes entirely for palette knives, the Chinese-born, Brisbane-based painter coaxes undiluted oil pigment onto the canvas and into glorious treatments of purple jacarandas, late autumn lilies, trees blazing with yellow leaves, and magnolias white, pink and red.

"I always follow my emotions of the moment to decide the colour of a painting," says Chen. "Pure colour is more strong and powerful. I love to paint from nature and the landscape that can touch me."

Born in Guangzhou, China in 1960, Chen took up oil painting at age 16, but switched to traditional Chinese brush painting while studying for his arts degree at the Guangzhou Academy of Fine Arts.

Relocating to Australia in 1990, Chen moved to Brisbane three years later, where he completed a Master of Fine Arts (Visual Arts) at the Queensland University of Technology in 1996.

Chen has had 20 solo exhibitions in Australia to date. He has been a finalist in the Archibald nine times (he was highly commended in 2017 for his portrait of the late gallerist Ray Hughes), and a finalist in the Wynne and Sulman prizes five times apiece.

Chen's work can be found in numerous public collections including the Art Gallery of New South Wales, Sydney; Parliament House, Canberra; and the National Portrait Gallery, Canberra, which commissioned him to paint Chinese-Australian former ballet dancer Li Cunxin AO, now artistic director of the Queensland Ballet.

Chen's work is also held in the collections of Shen Zhen Guan Shan-yue Art Museum, Shenzhen, China; Guangzhou Art Gallery, China; Guangzhou Academy of Fine Arts, China; Art College of Sweden and in private collections in China, Taiwan, Hong Kong and Australia.